We're back with another edition of 'Get to Know Fairmount Ventures', a series of short Q+A's with our team members, showcasing the many passions and personalities behind our firm.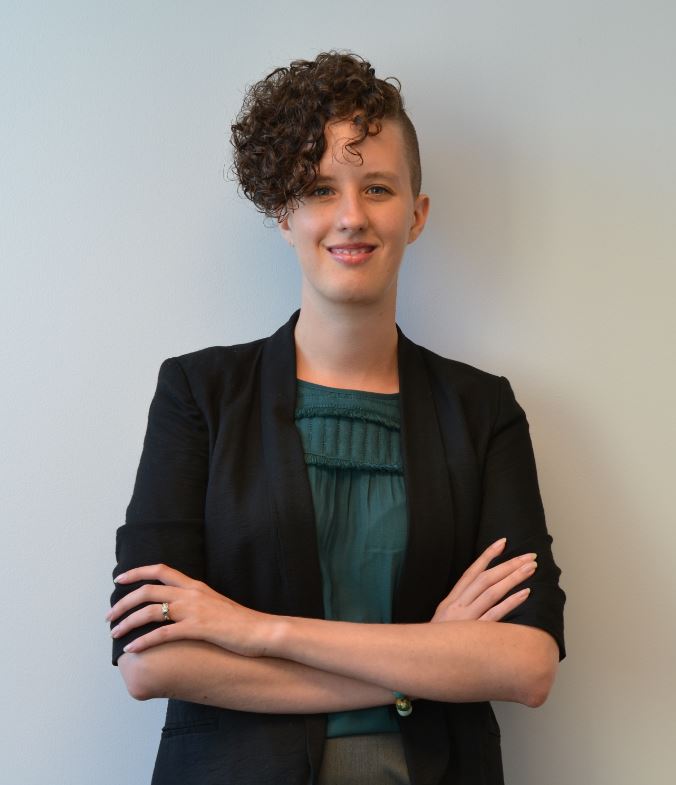 Katie Muller, Assistant Vice President, helps nonprofits develop necessary strategies and steps to maximize their reach and impact. Her expansive work experience abroad has shaped her career, allowing her to bring unique skills and perspectives to her role at Fairmount Ventures. Katie holds a BA in Organizational Communication from Central Michigan University and a Master's in International Development from the University of Pittsburgh.
FV: Before joining Fairmount Ventures, you worked to improve public health and community development in under-resourced settings across the world. Tell us about how you've applied those experiences to your work at Fairmount.
KM: There are a surprising number of similarities between my previous international work and what I do at Fairmount. As a consultant, when I begin a project with a new client, I have to quickly assess and adapt to a different culture, learn a new set of expectations, approach the work with an open mind, and build mutual trust and understanding—just like I did abroad. In both cases, it's humbling to be invited into someone else's world, particularly when they're asking for help solving a complex problem. My orientation to problem solving in any new environment is based on identifying and amplifying the resources that already exist.
FV: What does a typical day look like for you?
KM: Our work is diverse, so every day looks different. In general terms, I'm strategizing with clients on mission–critical work that helps them maximize their impact—whether that's by launching an inventive new project, securing extra funding from philanthropy, or identifying ways to improve on what they're currently doing. When I'm not working on strategy for clients, I'm thinking about how we, as a firm, can continue to learn and grow together as a team. We're an intellectually curious bunch, so we've worked hard to make sure there are ongoing opportunities for learning, ranging from weekly supervisory check-ins, to outside workshops and lectures, to monthly "Lunch and Learn" events, and more.
FV: What do you like best about your work?
KM: Fairmount has a deep connection and understanding of Philadelphia, a city that is full of creative organizations with big ideas. Being part of Fairmount, I get to see first-hand some really exciting initiatives that are happening in Philadelphia. Two that Fairmount works with and that stand out to me are Smith Memorial Playground and Playhouse in Fairmount Park, which is on its way to launching an urban nature preschool, and the Pennsylvania Horticultural Society, which continues to rethink how public green spaces can bring people together.
FV: You're particularly active on a few boards in Philadelphia. Tell me about your role on those boards.
KM: I am serving currently on two Boards of organizations that do invaluable work to promote diversity and cross-cultural understanding in Philadelphia: Nationalities Services Center (NSC) and the Philadelphia Area Peace Corps Association (PAPCA).
NSC has been welcoming immigrants and refugees to Philadelphia for 95 years, and I'm proud of the role it has played in promoting and embracing the value that diversity brings to this city. I serve on the Development Committee, helping the organization think through major donor cultivation, plan for fundraising events, and attract younger supporters.
This is my second year serving as President of PAPCA, an all-volunteer chapter of the National Peace Corps Association. PAPCA strives to cultivate a community of Returned Peace Corps Volunteers in Philadelphia who advance the Peace Corps' legacy of service, global citizenship, and cross-cultural understanding.
FV: What are some of your favorite things to do in Philadelphia?
KM: Eat! I love to eat my way through the city—from the tiny corner stores selling tamales or banana sticky rice to the most widely known restaurants in the city. When I'm not eating (or if I've grabbed my food to go), I spend my time wandering the city on foot, exploring Philadelphia's neighborhoods.