Fairmount is settling into 2022 with a new office and new members of our team to connect with! Our latest Get To Know Us feature spotlights Lily Hamilton, Associate, who joined Fairmount in Fall 2021 after being introduced to Philly through their work as a Quaker Voluntary Service Fellow for the Bread & Roses Community Fund. Lily's commitment to justice and background in community organizing, grantmaking, and social work brings an equity and mission perspective to their planning, fundraising, and executive search projects. Lily earned their Bachelor of Social Work from Virginia Commonwealth University's School of Social Work, and a Master of Arts in Social Work from the University of Chicago Crown Family School of Social Policy and Practice.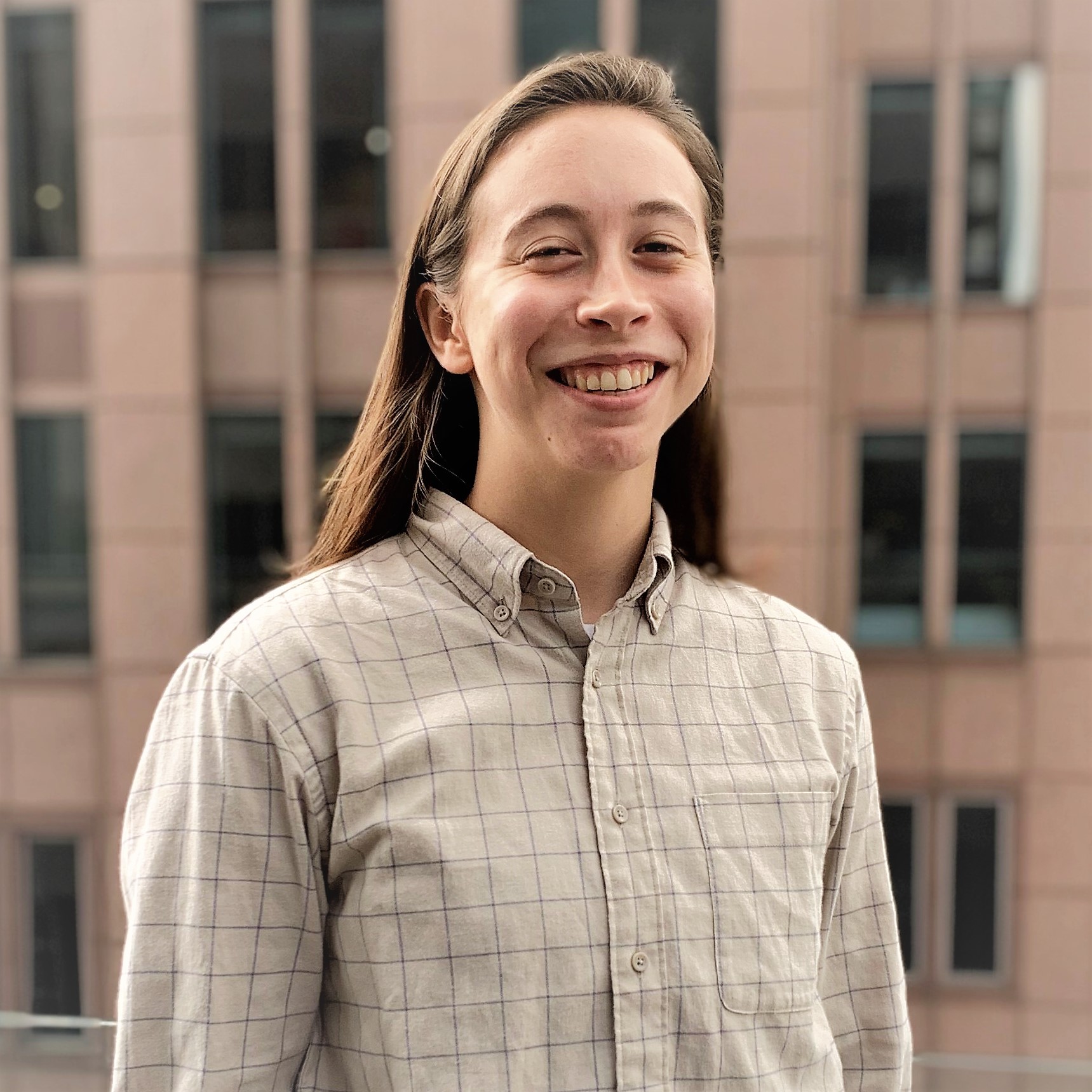 FV: Tell us what brought you to nonprofit consulting. What does Fairmount's social impact mission mean to you?
I've long been fascinated by organizations, their challenges, how they address social issues, and the ways in which they put their values into practice. Nonprofit consulting requires that you deeply know your clients, their sector, and their theories of change. Fairmount's social impact mission means that this pursuit of knowledge, skill, and expertise is always in service of our values. It guides our work's quality and integrity.
FV: What are you learning about the sector through your work?
Nonprofits are complex organizations with a lot of diversity in strategy, operations, and focus. Getting to know the unique strengths and areas for growth of each client organization provides insight into the sector as a whole – how decisions are made, what effective leadership looks like, and where the field is heading.
FV: How does your past experience in grantmaking and social work and policy inform how you approach your current Fairmount projects?
As a social worker, I am dedicated to process and relationship building as much as I am to the end-product or deliverable. My experience in grantmaking helps me understand what funders are looking for, and how funders can work to make their dollars more accessible and responsive to community needs. Seeing both the horizon and how we get there helps guide my work supporting clients and the Fairmount team.
FV: Nonprofits are increasingly focusing their efforts on addressing root causes of systemic inequality. How are your clients responding, and what types of resources and partnerships do they need to achieve the impact they seek?
The nonprofit sector is engaged in an industry-wide reckoning with its past and creative reimaginings of its future. Nonprofits have long filled the gaps in social services that the government was not willing or able to fill, meeting needs often caused by corporate neglect and exploitation. With any industry built around addressing the symptoms of institutional racism and poverty, the question becomes: how do we work ourselves out of the job? This question might not feel relevant, or feel challenging, for nonprofit executives seeking to keep their doors open and staff employed, but it's crucial if you seek to truly address the root causes of systemic inequality.
Corporate, government, and private funders hold an immense amount of influence over the work of trusted, impactful community organizations, but often don't share the same theory of change as their nonprofit partners. Industry research has shown that corporations have put far fewer dollars towards racial justice work than they've led the public to believe since the Summer of 2020.
Our most effective nonprofit clients are working to strengthen their community relationships, leverage substantive policy change, and uplift the work of BIPOC and low-income organizers seeking to improve their living conditions on a systemic level. In order for them to do this work sustainably, without risking financial calamity, funders need to increase their general operating giving, practice trust-based philanthropy, and abandon the idea that novelty is worth prioritizing over consistent, long-term, strategic, community-based action.
FV: As a transplant to Philly, what are you enjoying and discovering about the city?
Getting to know people who are deeply involved in their community has been one of the biggest joys of moving here. Philly has a rich social movement history, and I've learned a lot from the organizers and groups carrying on that lineage of care and transformation. So far, my favorite places to explore have been independent bookstores around the City. When the weather warms up, I'm looking forward to frequenting Paine's skatepark, watching dogs play at Clark Park, and hanging out at the Woodlands!