Recently, celebrities and the ultra-rich have been grabbing headlines through pandemic-inspired philanthropic action – from Jack Dorsey, chief executive of Twitter and Square, announcing plans to donate $1 billion to coronavirus relief efforts, to Kynetic executive chairman and Philadelphia 76ers partner Michael Rubin launching the "All In Challenge," an online fundraising auction leveraging star power in the sports, business, and entertainment sectors to provide food to those in need.
While Rubin is busy securing once-in-a-lifetime celebrity experiences for online bidding from donors like Kevin Hart, Peyton Manning, and Drake, what about the everyday donors, volunteers, and philanthropists who power our local nonprofits and charities? How are the COVID-19 and unfolding economic crises affecting individual giving now, and likely for the foreseeable future?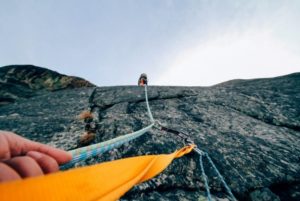 While no one can fully predict where the world is heading, we've assessed preliminary trends informed by early surveys and anecdotal input from Fairmount clients that offer some rationale for optimism. Here's what we've learned:
1. Most donors are planning to sustain or increase their giving levels in 2020.
A new survey of high-net worth individuals (HNWIs) from Fidelity Charitable has found that 54% of donors believe their giving will stay the same in 2020, while 25% plan to donate more.
A survey from Give.org and BBB Wise Giving Alliance – focused on smaller to medium size donors, with most giving less than $1,000 – finds that 30% of respondents plan to give more in 2020, and more than half (52.5%) plan to give about the same.
Further, Give.org notes that participants living in large metropolitan areas are more likely to say they intend to give more (36.9%) than those living elsewhere (23.0%).
2. Donors are further likely to deepen their commitments to organizations they already support, while a smaller percentage may shift their focus to new crisis-related issues.
The Fidelity survey reports that 59% of donors expect to continue giving to the nonprofits they usually support and/or add support to address COVID-19 issues, while continuing to support the same organizations.
Only 8% of HNWIs indicate they are shifting their giving to response to COVID-19.
3. Philanthropic choices and behaviors will vary along generational lines.
Both surveys note that a greater percentage of Millennials indicate plans to give more in response to the pandemic, as compared to older generations.
Further, older donors are more likely to say that their volunteering will decrease (61% of Silent Generation donors and 57% of Baby Boomers), while 19% of Gen X and 31% of Millennials say they expect their volunteer time to actually increase.
4. Donor Advised Funds (DAFs) could serve as a lifeline for individual giving through the crisis.
DAFs are the fastest growing charitable giving vehicle of the past decade – with annual contributions jumping from $19.9 billion in 2014 to $37.1 billion in 2018, and total assets growing from $70.1 billion to $121.4 billion during the same period.
Despite DAFs being left out of the CARES Act, which offers taxpayers a $300 deduction for charitable giving even if they don't itemize, Fidelity reports that one-third of DAF contributors expect to increase their donations this year.
With billions of funds already sitting in DAFs that have been earmarked for charitable purposes and whose "donors" have already received tax credits, plus a possible infusion of new support, this giving vehicle may be uniquely positioned to cushion the blow of an economic recession on philanthropy.
Taken together, what does this mean for your nonprofit? Fairmount's work over the last month suggests that donors want to do something, both to help their communities and exert some control over an otherwise chaotic situation. For most, the safest and easiest way to do so is to give, and give generously. Whether or not a nonprofit is serving a designated essential role in the pandemic, its mission remains constant and meaningful: arts organizations spark joy in a dark time; parks and environmental programs support emotional well-being through access to nature; community centers reduce isolation, even if virtually.

Organizations that are best positioned to secure the gifts they will need to weather this crisis are actively communicating with donors about their changes in service, their constituents' needs, and their opportunities to innovate in response. Contact Fairmount if we can help craft strategies and messages to connect your mission with donors who are eager to lend support.