Recruiting strong leaders at the executive and director level is more important than ever, and increasingly difficult for nonprofits and social impact organizations. Key decisionmakers are tasked with finding someone who can navigate the many disruptions of our moment while guiding an organization confidently towards its North Star. Attracting the right candidates requires thoughtful planning before the search even begins.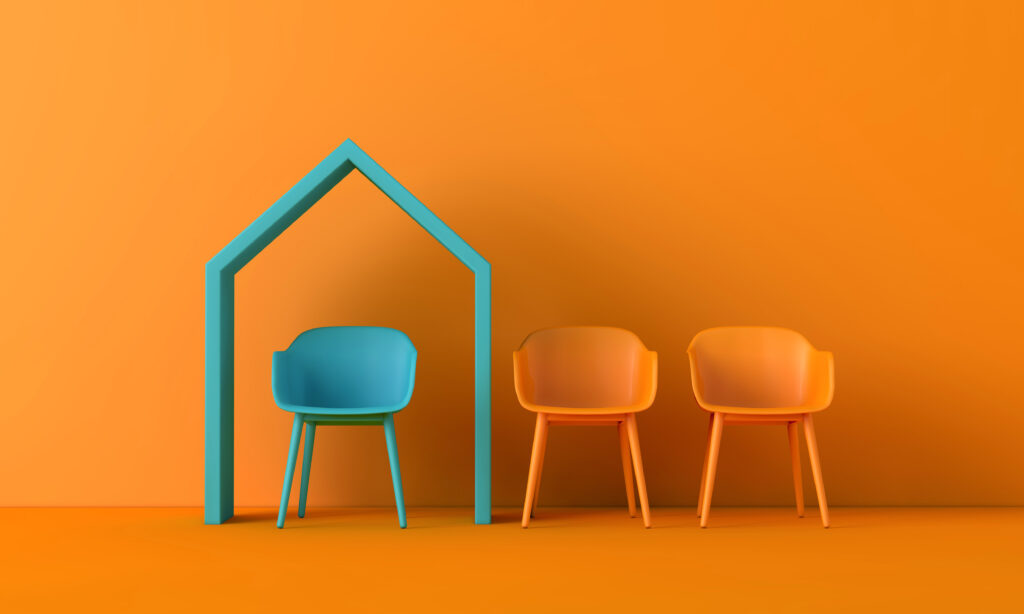 Focusing on these three questions is a good place to start:
1. What strategic goals will the new leader help you to achieve over the next 3, 5, even 10 years?
2. What organizational values should the new leader, and the search process itself, embody and prioritize?
3. How can the search prompt you and the organization to think differently about existing roles to help seize or accelerate new opportunities?
Fairmount Ventures can help answer these questions and guide your organization's thinking, research, and hiring process to identify the right leader for today, and for the long run. After 30 years and with over 500 clients served, Fairmount has a deep understanding of what is required for organizations to thrive and the leadership skills and orientations needed at different points in the nonprofit life cycle. We know the landscape and the people who can connect us to the best candidates. Our extensive experience in fundraising and organizational strategy and our ability to quickly assess an organization's strengths and needs give us an edge in striking a balance between what our clients need right now, and what will help take their missions to the next level. We also recognize that a strong search is made stronger by multiple perspectives. Our collaborative partnership with DiverseForce on many searches ensures a sharp focus on equity and access to thousands of professionals of color.
Over the past year, we've partnered with close to a dozen nonprofits to find their next great CEO, Advancement, Finance, and Talent leaders. Recent successes include:
Fullfill – Food Bank of Monmouth and Ocean Counties: Fulfill, which works to alleviate hunger and build food security in Monmouth and Ocean Counties, NJ, sought our guidance in finding a new Executive Director – someone who could motivate staff, fundraise with confidence, collaborate across industries, and understand the complex and rapidly changing food security landscape. Through a highly competitive process, with DiverseForce as a partner, we conducted a nationwide search and recruited a leader versed in systems change, poised to embody Fulfill's values, and ready to guide it through its next organizational phase.
Riverbend Environmental Education Center: Riverbend, an environmental education center that gets children out of the classroom and into the outdoors to make science come to life, needed a new leader who could deliver a new strategy and approach. Fairmount worked with DiverseForce to cast a wide net beyond the environmental field, to arts and culture, social justice, and youth empowerment, to find someone who understood the evolving importance of environmental education and how its work intersects with these other fields. Because of their cross-sector orientation and their confidence and comfort leading innovative programs, the new Executive Director, who is from the arts world, is poised for success.
Miles for Migraine: Miles for Migraine, a nonprofit dedicated to improving the lives of migraine patients, raising public awareness, and finding a cure for migraine diseases, came to Fairmount to help find its first full-time Development Director after a stalled internal search. They needed talent with similar national experience who was equally adept at and energized by strategy-setting and on-the-ground support, and who had a track record of significant annual revenue generation and success in converting participants of peer-to-peer fundraising events into sustained donors. We found a dynamic fundraising professional who began her career organizing on-the-ground fundraising events, grew to oversee fundraising for a multi-state region of that same organization, and ultimately directed a nationwide fundraising event program for the national umbrella organization.
Fairmount can design and implement a thorough, customized search process that is true to your organization's mission and values, no matter where you are in thinking about the process. We can help you find the right person at the right moment. Our collaborative approach can attract a diverse leadership team that is key to unlocking the nonprofit sector's potential to grow, thrive, and innovate across industries.