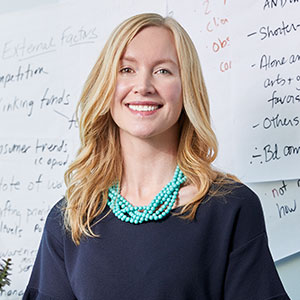 Adela Smith
Vice President & Partner
As a social worker, Adela Smith quickly learned that she was more effective applying her tendency towards systems thinking and transformation on an organizational rather than individual level. All the better for Fairmount's clients who value Adela's approach to strategic planning, program design, fundraising, and board development. They see Adela as collaborator, catalyst, and counselor, and appreciate that the processes and plans she develops are as achievable and grounded in reality as they are ambitious and forward thinking.
Adela's experience planning and securing resources for organizations in education, workforce development, arts and culture, and social services assures that Fairmount's clients benefit from knowledge spanning fields and sectors. She's as adept at working with small community-based organizations as she is collective-impact initiatives involving dozens of multi-sector partners. Before joining Fairmount, Adela spent 15 years in higher education administration. She wore a lot of hats at Penn but spent most of her time writing internal and donor communications and serving as the de facto strategic sounding board for senior management of the library system.
Helping people develop their professional interests and abilities in service to the nonprofit sector is an avocation and personal reward. Adela does this through management of Fairmount staff and project teams, and as a thought partner with clients. She is also an instructor in strategic planning for the Fels Institute of Government and Diverse Force board governance program, a training institute for leaders of color seeking social impact through nonprofit board service.
Education:
Bachelor of Arts, University of Pennsylvania
Master of Social Work, University of Pennsylvania
Volunteer Service:
Philly Youth Poetry Movement, Board Member (former)
Episcopal Community Services (former)
Lutheran Settlement House (former)
People's Emergency Center (former)
Planned Parenthood of Southeastern PA (former)
Women In Transition (former)
Professional Experience:
Project Coordinator, Strategic Planning & Communications, University of Pennsylvania Libraries
Social Work Assistant and Program Evaluator, Homeless Health Initiative of The Children's Hospital of Philadelphia
"Philadelphia has a proud reputation for being negative and down on itself. I think we're actually optimists – we believe we can change things. We're fighters. We're a city that won't settle."