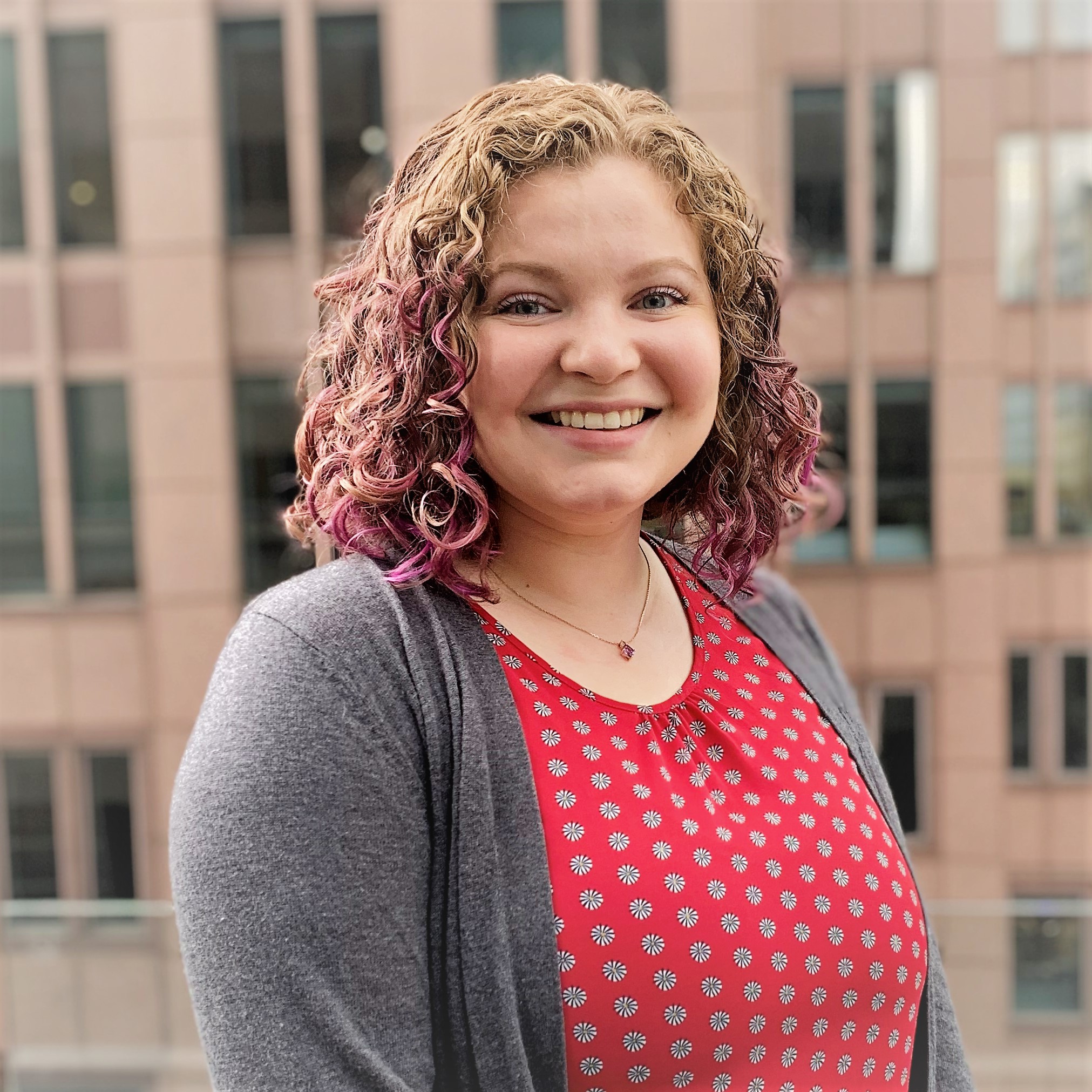 Ashley Kafton
Associate
Building organizational capacity is foundational to creating lasting, meaningful change, and Ashley Kafton is committed to building these capacities in Fairmount's clients. Ashley brings a fresh, internationally informed perspective to addressing social need, drawing on her experiences working with organizations in Thailand, Laos, Northern Ireland, and Bolivia. Strong synthesis skills coupled with a love of analysis serve Ashley well as she conducts research and assessment to inform and advise clients on making strategic decisions.
As an AmeriCorps VISTA at the United Way of the Greater Lehigh Valley, Ashley worked with regional initiatives to strengthen the nonprofit sector through collecting data, needs analysis, organizing workshops, and creating spaces for open dialogue. Ashley coordinated a change in the organization's partnership process, focusing on equitable, accessible, and responsive grantmaking. Her Master's research in Chiang Mai, Thailand focused on how nonprofits tailored their organizational structure and service provision to meet the unique needs of migrant populations; this project cultivated many of the skills she uses daily at Fairmount.
Born and raised in Central Jersey, Ashley yearned for new perspectives, which cultivated a love for learning and travelling. After completing her education and spending time abroad, she turned her attention to Philadelphia, where she hopes to grow roots and help facilitate lasting change through her work at Fairmount.
Education:
Bachelor of Arts, Economic Development, Templeton Honors College at Eastern University
Master of International Studies, International Development, Ohio University
Certificate, Southeast Asian Studies, Ohio University
Professional Experience:
Nonprofit Synergy Coordinator VISTA, United Way of the Greater Lehigh Valley
Global Studies Graduate Assistant, Ohio University
"Fairmount lies at the intersection of curiosity and empathy – we care deeply about the community and will keep investigating a problem until we find a solution."