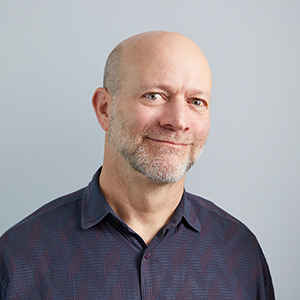 Don Kligerman
President
Don Kligerman founded Fairmount Ventures to make a difference in the lives of people disenfranchised from resources. For more than 35 years, that moral imperative has driven his work in every segment of the region's nonprofit sector: education, higher education, arts and culture, environmental sustainability, youth development, community and economic development, healthcare, human services, legal services, affordable housing. As a result, Don is one of the region's leading connectors among the nonprofit, philanthropic, business and public sectors.
Don's expertise in strategic planning and resource development is regularly sought by nonprofits at critical junctures in need of trusted counsel. Don is in his element when organizations seek to make high stakes transformative advances and need an unparalleled level of sophisticated thinking, facilitation, and translation to fashion the path forward. He is skilled at enabling executives, their boards, and staff to make optimal decisions in the face of urgency, uncertainty, and opportunity by helping them connect bold ideas to the right people and financial resources. His close working relationships with hundreds of civic, philanthropic, and business leaders across the Philadelphia region allows clients to pressure test their plans before moving forward. He is also known to tell people what they don't want to hear with grace and dignity.
Don is a frequent speaker and facilitator at workshops and retreats for nonprofit professionals and boards of directors.
Education:
Bachelor of Arts, Philosophy & Urban Studies, Brandeis University
Certificate, Urban Design, University of Edinburgh, Scotland
Master of City Planning, University of Pennsylvania
Board memberships (partial listing):
Executive Committee, Community College of Philadelphia Foundation
Chair, Philadelphia Corporation for Aging (former)
President, Philadelphia Parks Alliance (former)
Philadelphia Zoning Board of Adjustment (former)
First Person Arts (former)
Lower Merion Conservancy (former)
WOMEN's Way (former)
The Reinvestment Fund (former)
Professional Experience:
Commissioner, Department of Licenses and Inspections, Philadelphia
Deputy Managing Director, City of Philadelphia
Manager, Housing Rehabilitation Programs, City of Philadelphia
Housing Director, Philadelphia Corporation for Aging
"An effective consultant has two ears and one mouth and uses them proportionally."