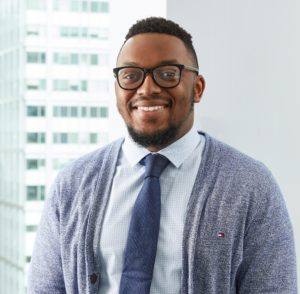 Greg A. Davis
Associate
Nonprofits are the engines that drive social change. Gregory Davis' singular mission is to work to fuel these engines so as to make a difference. Greg's writing, research, and project organizing work at Fairmount is grounded in his goal to continuously view life through a community-centric lens, using this mindset to foster insight and awareness into each interaction with his fellow colleagues and clients.
Born and raised a proud Philadelphian, Greg focuses each day on working to correct the inconsistencies he sees throughout society and in his hometown. He draws his energy from the efforts of Fairmount's organizational partners, who put concerted effort towards addressing issues which have plagued the underserved for generations while simultaneously addressing new challenges as they appear. Greg's approach to consulting relies on being flexible and adaptive, yet goal-oriented – the keys he believes are needed to succeed in fundraising and strategic planning.
Greg began his professional career during his senior year of college with an internship in Philadelphia's City Council. At Diamond and Associates, an affordable housing and community revitalization consulting firm, he supported clients in applying to complex project funding streams, while simultaneously learning the workings of affordable housing and revitalization in the mid-Atlantic region.
Education:
Bachelor of Science in Community and Regional Development, Temple University
Professional Experience:
Intern, Office of Philadelphia Councilman Kenyatta Johnson
Intern, Diamond and Associates
"Our greatest accomplishments likely seem impossible until we decide to give them a try. I hope to provide the building blocks for others to pursue their vision, just as others have done for me."