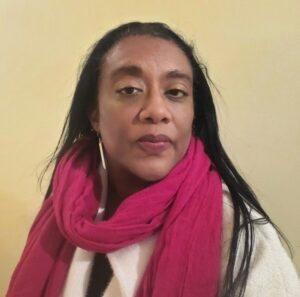 Michelle Campbell
Consultant
Michelle Campbell is a strategist, innovator, pragmatist, and thought partner who has over 20 years of experience leading nonprofits to achieve excellence. She works collaboratively with clients and stakeholders to create practical and sustainable solutions. Her areas of expertise focus on organizational change, program, and project management, and employing data-driven practices to support grant evaluations and grantwriting.
Michelle brings a wealth of insightful experience to Fairmount's clients having worked in the public and private sectors. Specific to nonprofit entities, Michelle has served on boards, overseen multi-million-dollar programs, and utilized consultants. She is a co-founder and former vice president of a Spanish-language Immersion charter school and currently serves as the immediate past president of a statewide nonprofit which, under her leadership, commenced and implemented a three-year strategic plan. These experiences sensitize her engagement with her clients to meet their obtainable objectives.
Michelle is a trained mediator and facilitator employing trauma-informed practices to facilitate sensitive discussions between clients and their stakeholders. Michelle grew up in a multi-racial home in a multi-cultural section of London and has lived in numerous countries. She works effectively with teams with diverse backgrounds and leads Diversity, Inclusion and Equity (DEI) initiatives and practices. She loves foods from all countries.
Education:
Bachelor of Arts, Economics, University of Pennsylvania
Juris Doctor, University of Virginia
Masters, Advocacy and Organizational Development, Temple University (Candidate, May 2022)
Volunteer Service:
Pennsylvania Association for Adult Continuing Education (PAACE), Immediate Past President
Independence Charter School, Co-Founder
Pierce College, Perkins Committee
Julia R. Masterman Lab School, Member, DEI Committee
Foster mom to animal shelters
Action AIDS, Volunteer (former)
Transitional Work Corporation, Volunteer (former)
Professional Experience:
Manger, Union 1199C
Associate, Montgomery, McCracken, Walker and Rhodes
Assistant Public Defender, Defender Association of Philadelphia
"A robust engagement equates to outstanding consulting. Being an engaged listener helps our clients achieve unanticipated needs."