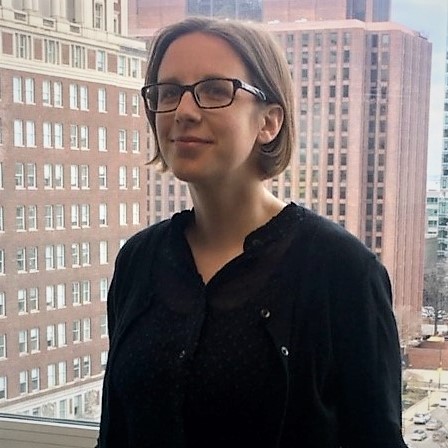 Natalie Smith
Project Manager
Natalie Smith's work at Fairmount Ventures embraces the firm's mission of helping her clients grow and thrive. From her experience in research and evaluation, she is adept at using data and evidence-based best practices to assess programs and organizations with an eye towards capacity building. An energetic team player, Natalie knows how to provide the support organizations need to make big things happen. She is no stranger to coordinating and managing complex programs and initiatives. To most effectively and efficiently move her team towards big-picture deliverables, Natalie develops comprehensive project timelines and workplans that triage tasks and build in accountability.
In addition to her skill in project management, Natalie brings years of fundraising experience to the Fairmount team. Natalie is passionate about engaging donors of all levels, using her strong writing skills and marketing expertise to tailor content to distinct audiences.
Born and raised in Philadelphia, Natalie has worked at a variety of nonprofit organizations across the city, as well as several animal control providers. Before joining Fairmount, Natalie served as a director at the Kitsap Humane Society in Washington State, playing a significant role in their capital campaign and leading them through an organizational transformation. Her recent work with the Philadelphia Holocaust Remembrance Foundation, which Fairmount managed under contract, helped to evolve fundraising from a capital to endowment campaign, develop their nascent education program, and support an organizational transition to permanent staff.
Education:
Bachelor of Arts, Sociology, Bryn Mawr College
Professional Experience:
Project Coordinator, Philadelphia Holocaust Remembrance Foundation
Director of Animal Welfare and Animal Control, Kitsap Humane Society
Assistant Director of Operations, Animal Care & Control Team of Philadelphia
"Embrace change! You can't expect different results unless you try something new."