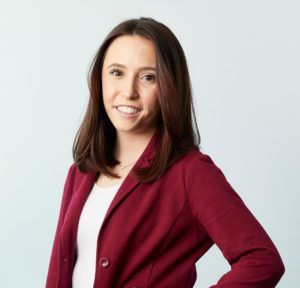 Nicolette Epifani
Senior Associate
Nicolette Epifani brings a fresh perspective and passion to her role in supporting the mission-driven work of Fairmount's clients. Motivated by her desire to create lasting, positive social change, Nicolette calls on her ability to listen and think critically in order to help inform strategy for clients in the areas of resource development and program design and assessment.
As an AmeriCorps VISTA, Nicolette worked collaboratively with Drexel University students, professional staff, and West Philadelphia residents to create mutually beneficial community programs – focused on a range of topics including technology access, arts and culture, and housing resources. At Fairmount, she enjoys having a birds-eye view of the important work being done by nonprofits across the city and the context it provides as she works with each new client. Nicolette appreciates the complexity and significance of this work as well as the high accountability it demands of both her clients and consulting teams. Consequently, she believes in integrating a light-hearted, positive attitude into each project.
With family roots in South Philadelphia, Nicolette is personally committed to investing her efforts in organizations working to strengthen the local community. She has learned that her research and writing skills are best utilized to expand the capacity of nonprofit organizations so as to multiply their impact in achieving their mission.
Education:
Bachelor of the Arts in Sociology: Civic Engagement and Social Change, Widener University
Professional Experience:
Program and Policy Intern, U.S. Department of Labor: Women's Bureau
Pennsylvania Campus Compact AmeriCorps VISTA, Drexel University: University Community Partnerships
"I believe in life-long learning. And that's how we are at Fairmount – constantly striving to hone our craft and leverage that knowledge so that our clients can achieve progress."