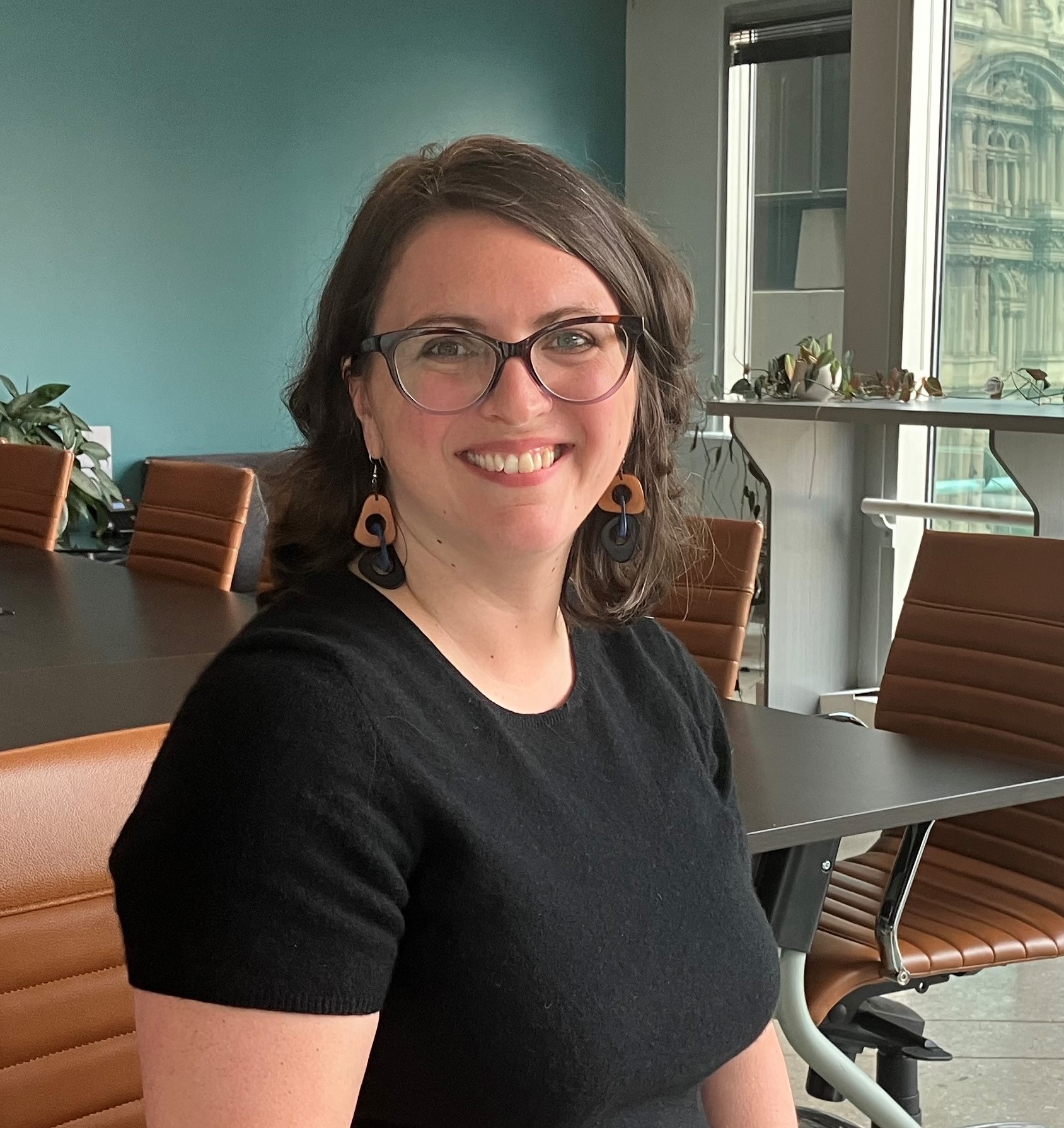 Rebecca Steffy
Consultant
Rebecca is driven to investigate ideas and use writing and research to help Fairmount clients achieve their goals. From her background in writing instruction, Rebecca has adapted a rhetorical approach to problem-solving that attends to how purpose, audience, and context interact to shape communication. Her experience in higher education also informs how she approaches the research process – from exploring a topic and formulating questions to probing a variety of sources for information and thinking through the implications of findings. Understanding that information must be harnessed as evidence for claims and decision-making, Rebecca considers herself a lifelong learner of research literacies and purposeful writing.
Trained as a humanist, yet mindful of the insights gained from a variety of ways of seeking, building, and using knowledge, Rebecca's work as a writing center consultant has honed her ability to listen closely to the questions and concerns of others, to ask questions that probe and clarify, and to use empathy and insight in the interpretive process.
Originally from Lancaster County, Rebecca grew up knowing Philadelphia for its monuments, museums, and the zoo. In 2005, she moved to University City and began part-time administrative support for West Philadelphia Mennonite Fellowship and Parent Infant Center, while pursuing her master's degree. In 2009, she relocated to Madison, WI to continue her studies, and then returned to Philadelphia with her family in 2016. She lives in Roxborough.
Education:
Bachelor of Arts, English, Kenyon College
Master of Arts, English, Villanova University
Doctor of Philosophy, Literary Studies, University of Wisconsin-Madison
Professional Experience:
Teaching Assistant and Writing Center Consultant, University of Wisconsin-Madison
Writing Center Coordinator & Assistant Director, Academic Enrichment, Cabrini University
"Every change starts with the ability to imagine something new."